MSE and IDOM Sign Agreement for Conceptual Design of the MSE Telescope Structure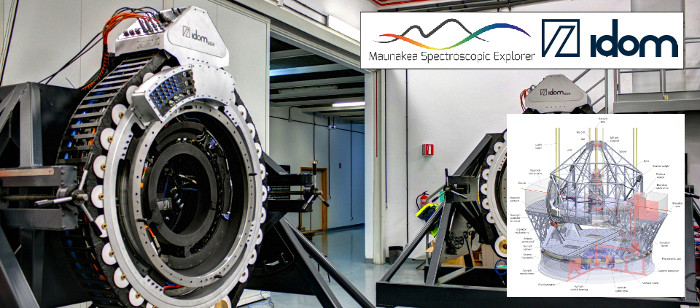 The Maunakea Spectroscopic Explorer and IDOM have signed an agreement for the development of the Conceptual Design of the MSE Telescope Structure. IDOM is an international firm that specializes in, among other areas, large technological and scientific facilities, and uniquely challenging engineering projects.  During the next five months IDOM and the MSE will collaborate to produce a thorough Conceptual Design of the telescope structure. "We are truly excited at the prospect of working on this MSE development" says IDOM's Project Manager for the design, Gaizka Murga.  "MSE has a very important role in the suite of astronomy facilities taking research into the middle of this century, and IDOM is proud to play a part of this". The work will include the development of the architecture, mechanisms, control system, mechanical and electrical equipment and the interfaces with the telescope optics and instrumentation. MSE Project Manager Rick Murowinski comments "IDOM have extensive experience in the design of major astronomy telescope systems, including the QUIJOTE CMB Telescopes, the Daniel K. Inouye Solar Telescope Enclosure here in Hawaii, and the European ELT Dome & Main Structure.  We're very much looking forward to working with them on MSE." IDOM staff will travel to Hawaii to meet the MSE team, as well as the Mauna, on September 19th and 20th.

IDOM ADA (http://www.idom.com/en/proyectos/ada) fully develops Instruments and Facilities for astronomers, nuclear and particle physicists, researchers in atomic energy, medicine, testing facilities and others. In these fields, there is always a demand for the most advanced technology and innovative solutions, time and again involving a breakthrough from what was used before. As important as the technical challenge, are the definition and development of the project up to the construction, and the commissioning of the facilities in time and within budget.