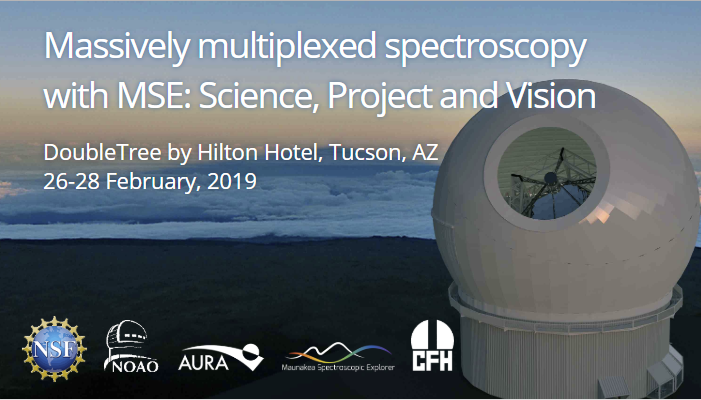 Massively multiplexed spectroscopy with MSE: Science, Project and Vision
Tuesday 26 – Thursday 28 February 2019 at the DoubleTree by Hilton, Tucson Reid Park, in Tucson, Arizona. 

The meeting will be hosted by our colleagues at the National Optical Astronomy Observatory (NOAO) in collaboration with the Maunakea Spectroscopic Explorer (MSE) and Canada-France-Hawaii Telescope (CFHT). The meeting registration deadline is 22 January 2019.